events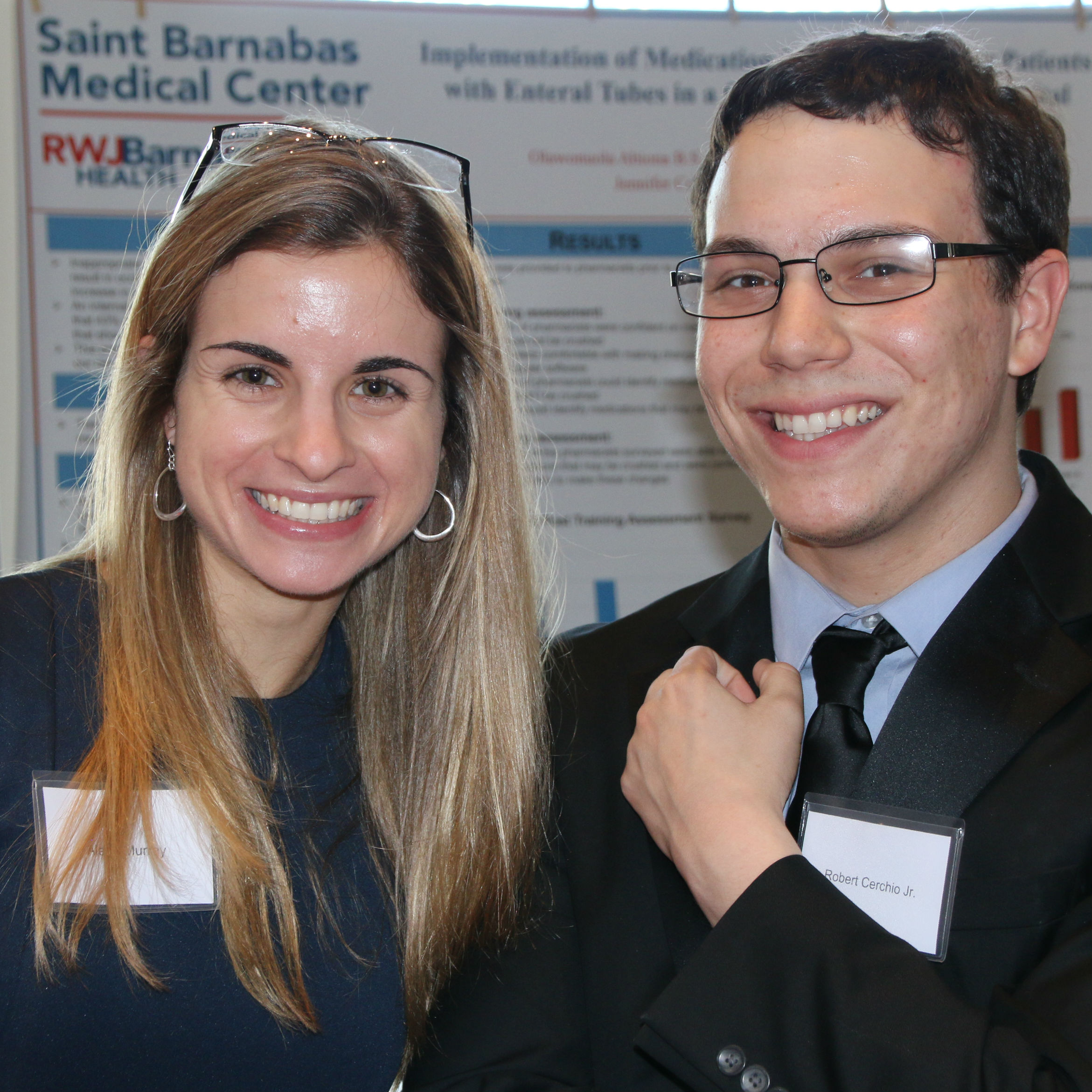 On April 18, 2017, the Ernest Mario School of Pharmacy held its 7th annual Pharmacy Research Day. Students in the Joint Graduate Program in Toxicology presented their latest research findings ranging from oncology to liver disease to reproductive toxicology. The 2-hour dynamic event featured over 100 posters.
Posted at 10:16 am April 28, 2017, in
events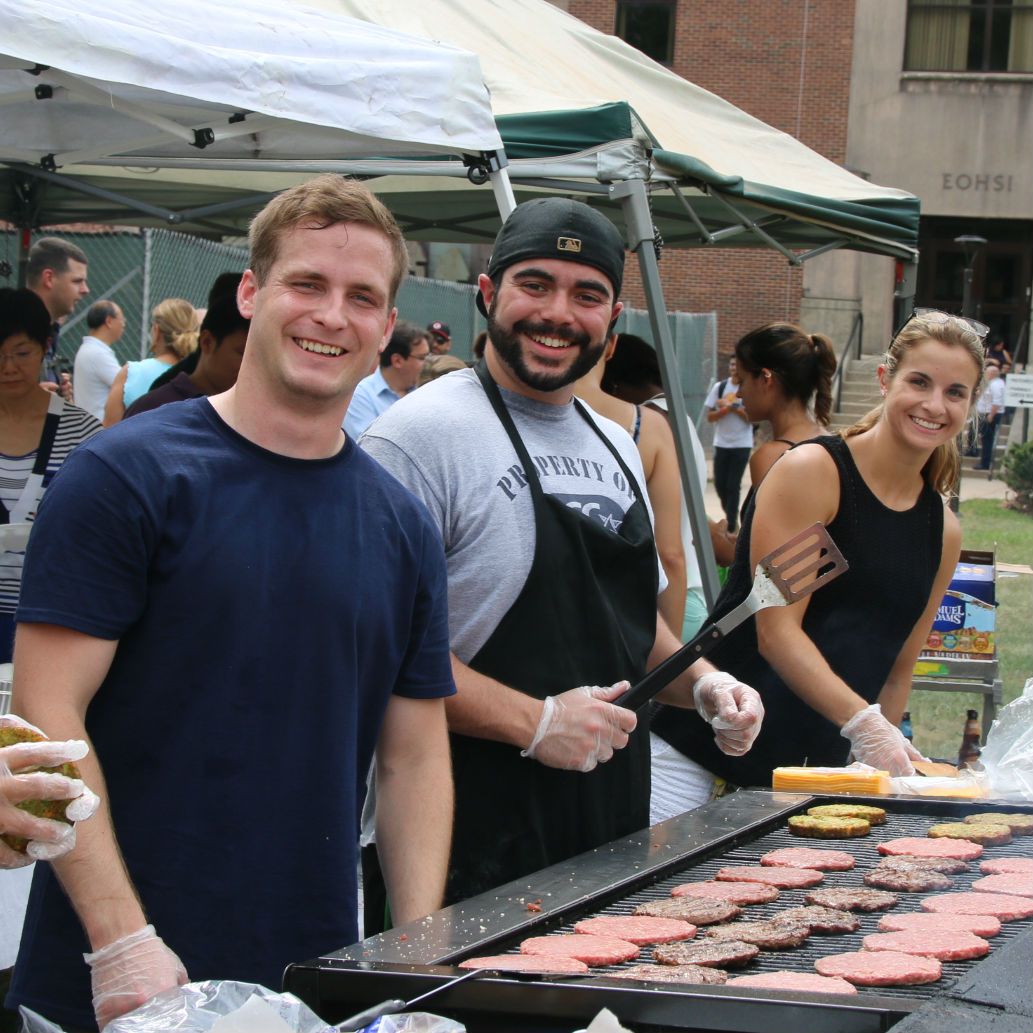 The Rutgers Association of Toxicology Students (RATS) worked hard and played hard at their annual welcome back BBQ! A poster session preceded the BBQ allowing for some of the students to show off their exciting research to both their colleagues and faculty. Everyone was then able to relax and unwind while enjoying good company, gorgeous […]
Posted at 8:33 am September 28, 2016, in
events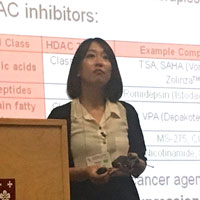 Dahea Diana You, PharmD, PhD Candidate was recently selected to present her project entitled "Enhanced Histone Acetylation Up-Regulates MDR1 and BCRP Transporters in Human Blood-Brain Barrier Cells" as a podium presentation at the 2016 Gordon Research Conference on Drug Metabolism. The meeting is held annually at Holderness School in New Hampshire. More information, including the […]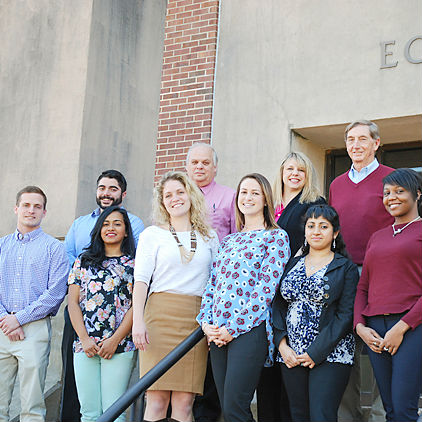 The 2016 Society of Toxicology (SOT) meeting was held in New Orleans, LA. JGPT faculty and students received a number of awards and honors. Dr. Ken Reuhl, former JGPT Director, was honored with the Education Award and Dr. Lauren Aleksunes, current JGPT Director, was received the Achievement Award. Dr. Mike Gallo was selected as the […]
Posted at 3:53 pm March 21, 2016, in
events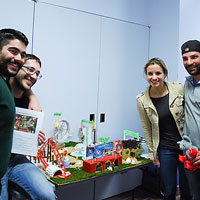 The graduate students of the JGPT program displayed their creativity at the annual EOHSI holiday party. The students competed in 5 teams to develop dioramas for tasty chocolate mice. Faculty and staff served as judges and had a difficult time awarding top honors. First place was awarded for "Six RATS" for their scientific amusement park-themed […]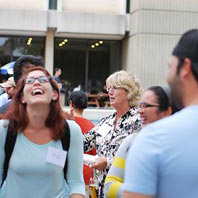 September 11, 2015 was not only a day to commentate the heroes of 14 years ago, but a day for celebrating the Rutgers Association of Toxicology Students (RATS) with their yearly fall semester "all are welcome" barbecue.  Fun, food, posters and networking abounded at this annual event.
Posted at 11:42 am September 29, 2015, in
events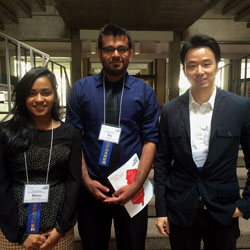 Jayson Chen, Raj Shah, and Blessy George received Gallo Awards at the 2015 Annual Retreat on Cancer Research in NJ.  Each JGPT student was selected to share their research findings as podium speakers.  Ronald Udasin, Jennifer Barrett, John Szilagyi, Allison Isola, and Ruijin Zheng also presented their latest data as posters during the retreat. […]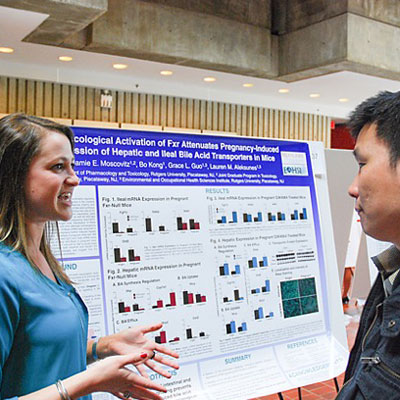 Submitted by Alison Isola, Ph.D. Candidate Students from the Joint Graduate Program in Toxicology attended the 2015 Annual Ernest Mario School of Pharmacy Research Day on April 28th, where they presented their latest exciting research. Students submitted abstracts and created posters that showcased the research being performed in their laboratories. Faculty, staff, fellow graduate students […]
Posted at 12:22 pm April 29, 2015, in
events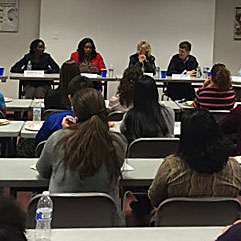 Submitted by Alison Isola, Ph.D. Candidate The Rutgers Association of Toxicology Students hosted an Industrial Toxicology Career Panel on April 16, 2015. The panelists included scientists from different industry sectors: pharmaceutical (Novartis and Bristol-Myers Squibb), personal care (L'Oréal), Fragrance (Research Institute for Fragrance Materials – RIFM) and chemical (FMC) companies. Students interacted with the career […]
Posted at 2:29 pm April 17, 2015, in
events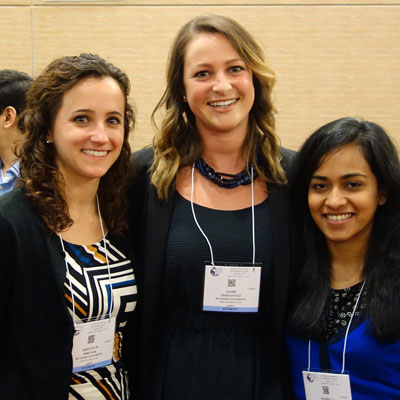 Submitted by Blessy George, Pharm.D. Several JGPT students and faculty attended the Experimental Biology Conference held at the Boston Convention and Exhibition Center in Boston, MA from March 28 to April 1, 2015. Students received Travel Awards from the American Society for Pharmacology and Experimental Therapeutics (ASPET) to attend this year's conference: Jamie Moscovitz, Kristin […]