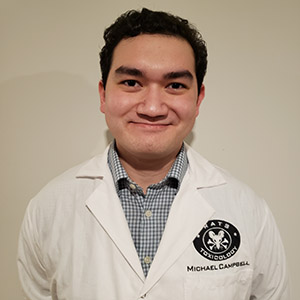 The TL1 award is offered annually to 5-6 fellows competitively selected from Rutgers, Princeton and New Jersey Institute of Technology. The goal of the fellowship is to enhance career development beyond that encountered in traditional pre- and postdoctoral programs by focusing on the knowledge and expertise needed to conduct translational team research across disciplines.
JGPT predoc student, Michael Campbell is a TL1 award recipient for the 2023-24 term. His research focuses on determining whether pregnancy is a susceptible period for exposure to microcystins and assessing the ability of microcystins to disrupt placental functions. Congratulations to Michael for receiving this competitive fellowship award!
Read more about the TL1 Predoctoral/Postdoctoral Training Awards.