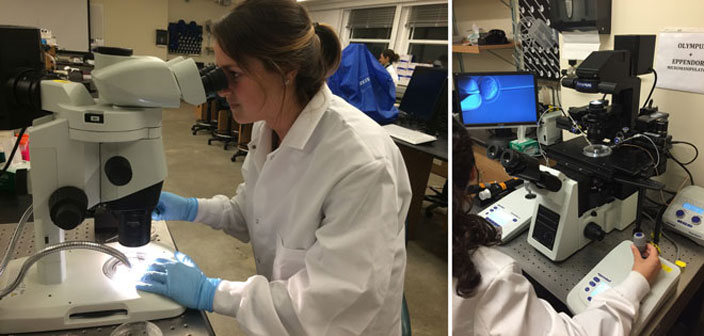 Jamie Moscovitz received a Supplemental Training for Education Program (STEP) Award from the Society of Toxicology to attend the Frontiers in Reproduction (FIR) Course at Marine Biological Laboratory in Woods Hole, MA. FIR is an intensive 6 week laboratory and lecture based course for scientists-in-training seeking a career in the Reproductive Sciences. Lectures covered topics from steroid hormone signaling through placentation and laboratory techniques from ELISAs through micromanipulation and injection of oocyte.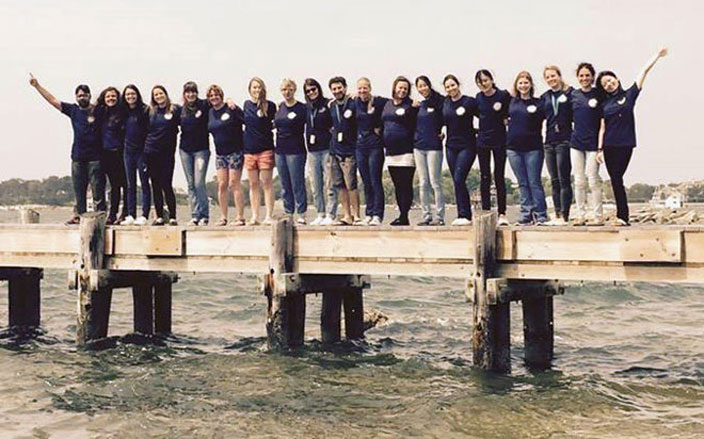 FIR began in 1998 and receives a majority of its funding from the NICHD and the Burroughs Wellcome Fund. Their small class size (~20 "FIRbees" from around the world) and committed coordinators, directors, guest speakers and laboratory instructors create an intimate environment for learning and idea sharing.
More information at this link.