I received a 2015 Supplemental Training for Education Program (STEP) grant to visit Oxford University in fall 2015 to be trained in several methods important to understanding nitric oxide synthase (NOS) enzymology. Due to the welcoming nature of the members of the laboratories of Dr. Crabtree and Dr. Channon, I learned several techniques that will benefit my current thesis research and my continued study of the role of inducible nitric oxide synthase (iNOS) in innate immunity. I also learned a great deal from their approach to experimental design and expertise in NOS enzymology.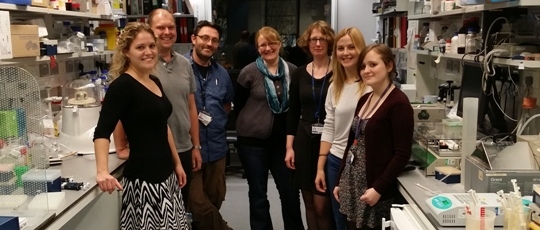 My thesis research focuses on the role of iNOS in macrophage recruitment and phenotype post lung injury. This work has identified a role of iNOS but has not determined if the effects are NO dependent. In order to further develop my research, it was necessary that I learn more about NOS enzymology and techniques to measure NOS activity. While at Oxford, I learned to use high performance liquid chromatography (HPLC) to study iNOS enzymology. The HPLC technique is commonly used by the laboratories of Dr. Crabtree and Dr. Channon to measure NOS cofactor and NOS activity. I applied this method to evaluate iNOS in lung samples I prepared at Rutgers and cell culture experiments I performed at Oxford. These new techniques allow me to identify the role of nitric oxide dependent iNOS activity in macrophage phenotype.
Visiting Oxford University also was an opportunity for career development. Dr. Channon's laboratory graciously allowed me to present my thesis research and offered insights into experimental design and data interpretation. I also participated in the joint laboratory meetings of Dr. Channon and Dr. Crabtree where I learned about NOS enzymology in the context of cardiovascular pathology. Additionally, I attended two departmental symposiums on cardiovascular research.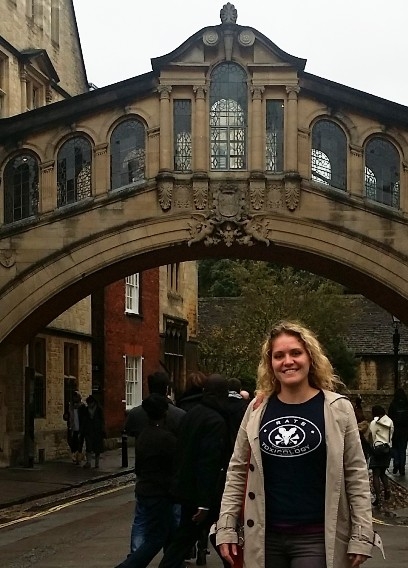 The opportunities offered to me at Oxford by a welcoming and knowledgeable group far exceeded the anticipated learning objectives. After 10 weeks at Oxford University, I have returned with a new set of technical tools, knowledge about my subject area, and an excitement to pursue the preliminary results. In the next year, I plan to capitalize on my time at Oxford University through interpretation and application of the measurements made at Oxford, new experimentation, and using cofactor deficient mice, as well as continuing to develop the collaboration started with Dr. Crabtree and members of Dr. Channon's group. I am incredibly grateful to SOT's STEP, for without this financial support, this experience would not have been possible.
The Graduate Subcommittee of the SOT Education Committee administers the STEP awards, which provide funding for graduate students to pursue training in identified areas of professional/scientific development that are important for them to achieve their career goals but outside the immediate scope of their graduate training and research program. Students may find more information, including the application, at the STEP website. The next deadline will be in May.