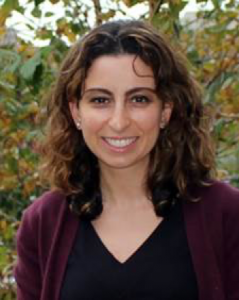 Lydia Louis, a PhD candidate in our Public Health program, was recently named a 2018 recipient of a NIH Fellows Award for Research Excellence (FARE). Lydia is a fellow in the Occupational and Environmental Epidemiology Branch (OEEB) at the National Cancer Institute. In the OEEB, she examines the impact of occupational and non-occupational insecticide exposures on cancer risk among the wives of pesticide applicators. These women have enrolled in the Agricultural Health Study, the largest U.S. cohort of pesticide exposures among applicators, in order to help researchers study the relationship between insecticide exposure and cancer. Lydia works under the mentorship of OEEB investigators Dr. Melissa Friesen and Dr. Laura Beane Freeman, as well as her committee chair Dr. Mark Robson.
"Due to their historic widespread use in the United State and their increasing use in developing countries," Lydia explained, "insecticides have potentially contributed to higher rates of cancer among women. The results of these analyses will inform future studies of persistent insecticide exposure and cancer risk, particularly among vulnerable populations."
Lydia recently completed her MS in Toxicology and continues to work toward her PhD in Public Health.