Skye and Jake made a trip to locations in upstate New York to engage with Citizen Science organizers. Here is Skye's accounting of the experience:
My postdoc plan changed radically when an international pandemic brought face-to-face, community-engaged research to a halt making the environmental justice fieldwork that drives me impossible. As the country started to open up funding from the Rutgers Pharmaceutical Research Travel Award and SOT NEXT Award enabled me to see behind the curtain of Citizen Science Community Resources, a nationally recognized leader in "Good Neighbor" environmental justice organizing through citizen science.
I was hosted by Jackie James (a celebrated community organizer, educator, and changemaker) and Shaun Crawford (the lead CSCR scientific advisor). With this travel funding, I was also able to bring along an MD/PhD student from Rutgers, Jeremy (Jake) Lessing, to mentor him in his first immersion into environmental justice organizations and his first visit to a Superfund Site. We were able to connect with groups in Elmira and Rochester on the way up to Buffalo, setting the stage for my contextual understanding of big and small upstate NY communities.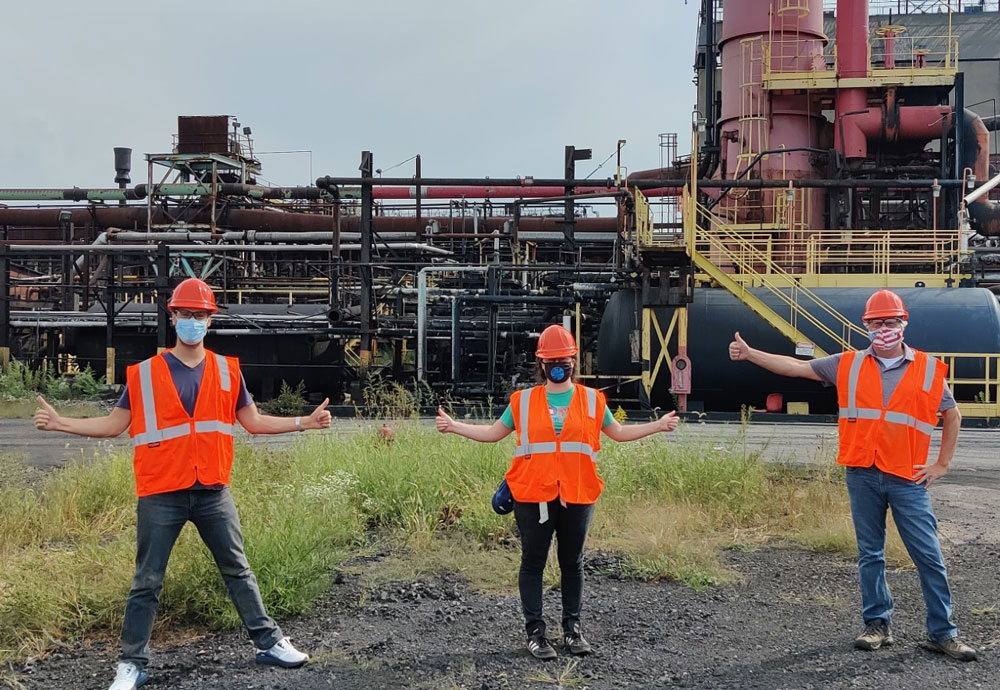 Once we reached Buffalo, we kicked off the experience with tours of 2 infamous toxic sites: the Love Canal suburb evacuated in the 1980s and the Tonawanda Coke Plant shutdown more recently in 2018. Luella Kenny guided us through Love canal sharing her experiences as a cancer biologist, evacuated resident of Love Canal, steward of the Love Canal health settlement fund, and legendary community organizer. I never thought I would have an opportunity to visit this haunting site I have learned about in every environmental health course or to personally connect with the courageous activists that helped to protect the health of a whole community.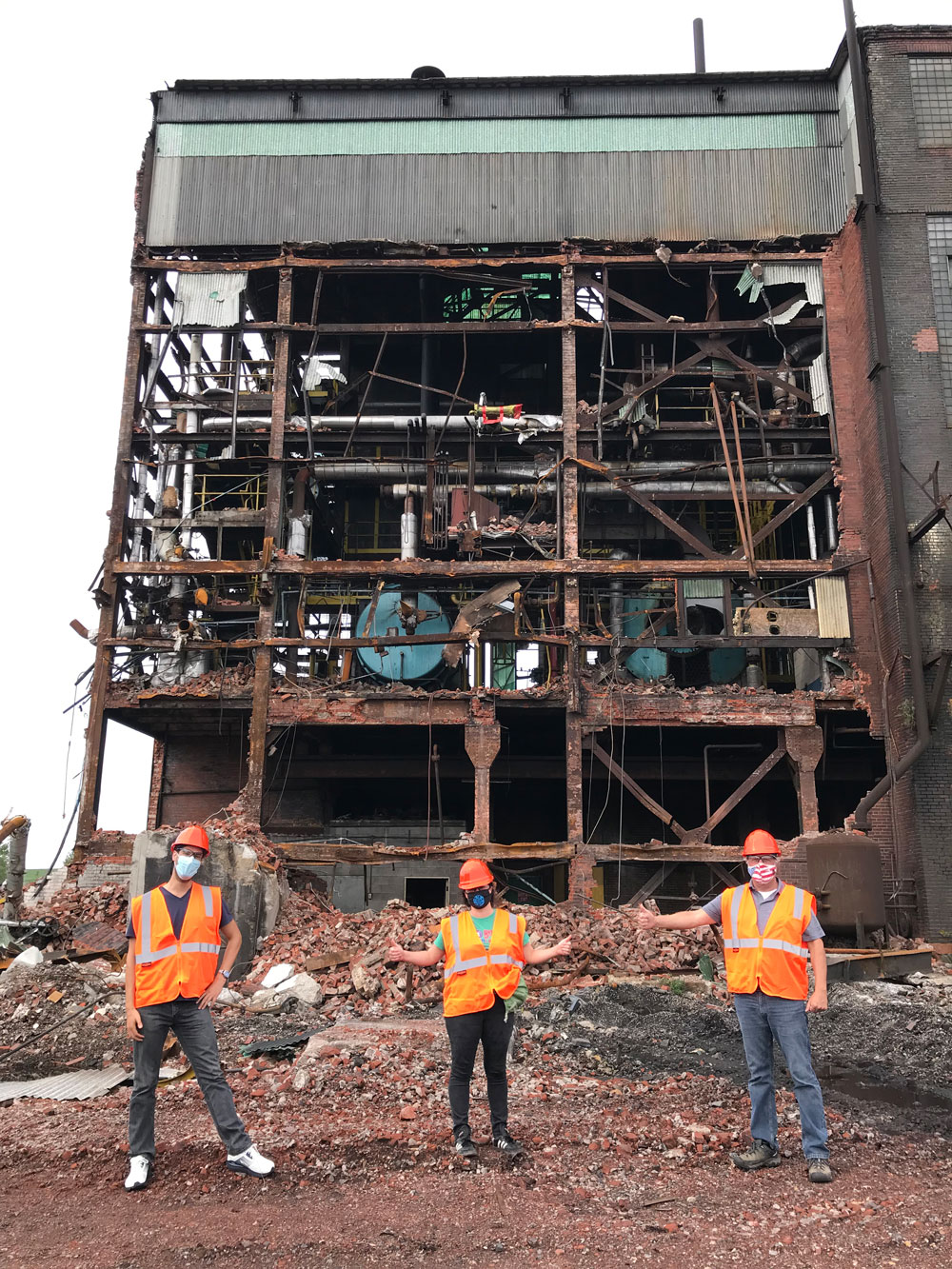 The Tonawanda Coke Plant is currently being deconstructed and decontaminated under new management after the CSCR Tonawanda Community Air Study and partnerships led to the closure of the plant, criminal convictions under the Clean Air Act, and 2 public health assessments under control of University of Buffalo academics. We learned a lot about this long process of rehabilitation and development of Good Neighbor relationships on our site tour led by one of the chief environmental remediation engineers.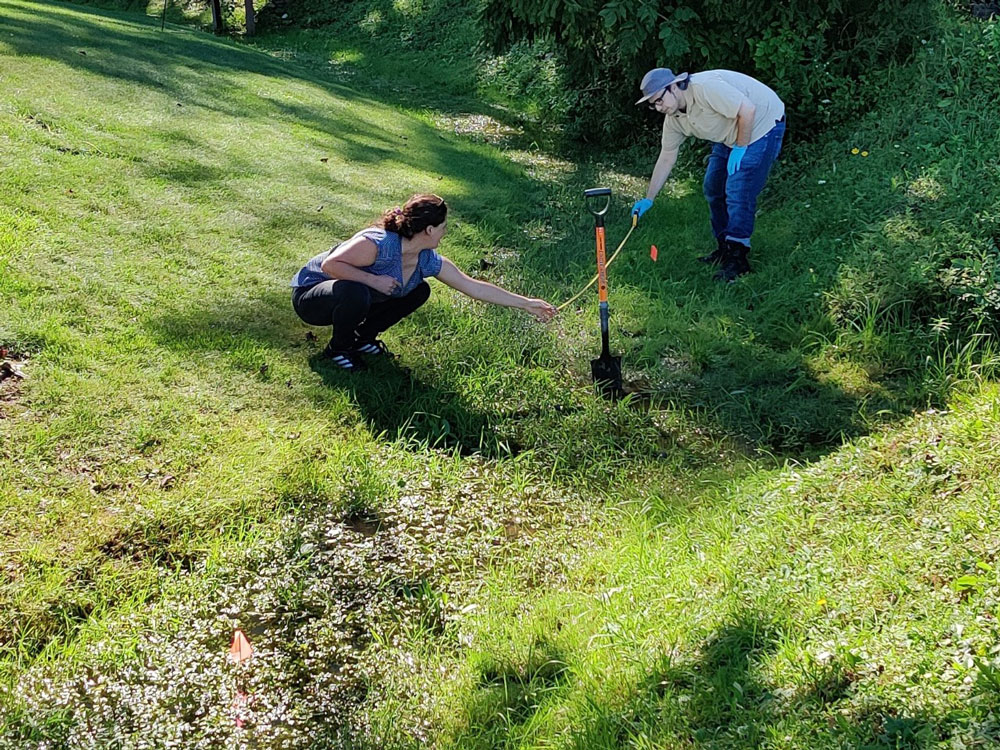 The rest of my time with Jackie James and Shaun Crawford was spent getting back to the door-to-door fieldwork I love. I distributed fliers for a community event, sampled soil in gardens, enjoyed porch chats with neighborhood leaders, poured through health study budgets and results, prepared Envirobuckets for citizen scientists, and met diverse members of a fence-line neighborhood at a community meeting. The community leaders involved in this project have major criticisms of the academic/government-community partnership model that is quite inequitable and extractive.
This immersive training provided me with critical, firsthand knowledge that I need to develop successful environmental health actions, maintain positive relationships with industry and broader communities, and invest in the capacity of community research organizations.